A big hello to all the fashionistas! Have you any idea about what today's topic is? We will discuss one of the most crucial matters about underwear. It is about the best underwear to wear with leggings.
Leggings are one of the staples that any lady has in her wardrobe. So we thought to share
Why do girls wear Leggings?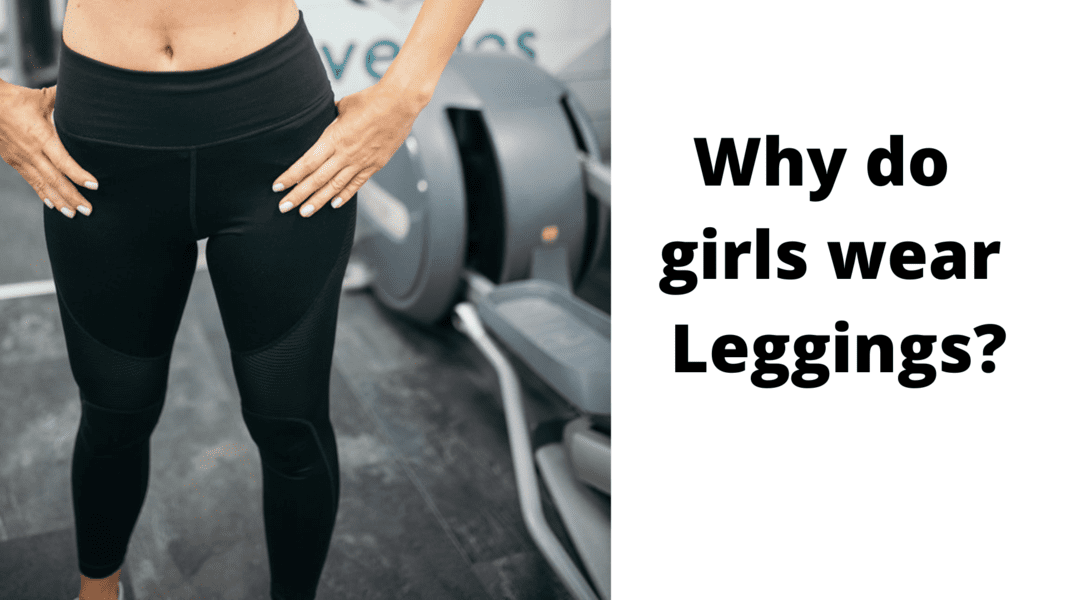 Well, leggings have been in trend for a long time. It emerged during the Victorian era as part of the attire of men. But now, it has been a staple piece of women's fashion for several decades. You can see how vital the legging is when you hit the gym, at parks during summertime, at a casual meet-up with the closest, and even when you go shopping on a sunny day. Colorful leggings have become one of the most common trends now.
How do you style the legging?
The legging has no age! But this is primarily popular among the younger generation of kids, teens, and even the girls of the late 2os. Most of them pair this with an oversized comfy T-shirt, a loose-fitting cotton shirt, or a cardigan. The printed leggings would go well with a solid top and a pair of sandals. But if you wish to make it more stylish, you can wear a classy belt with a stylish top over the legging and a couple of killer heels! Yes, you've got the look for d dinner out!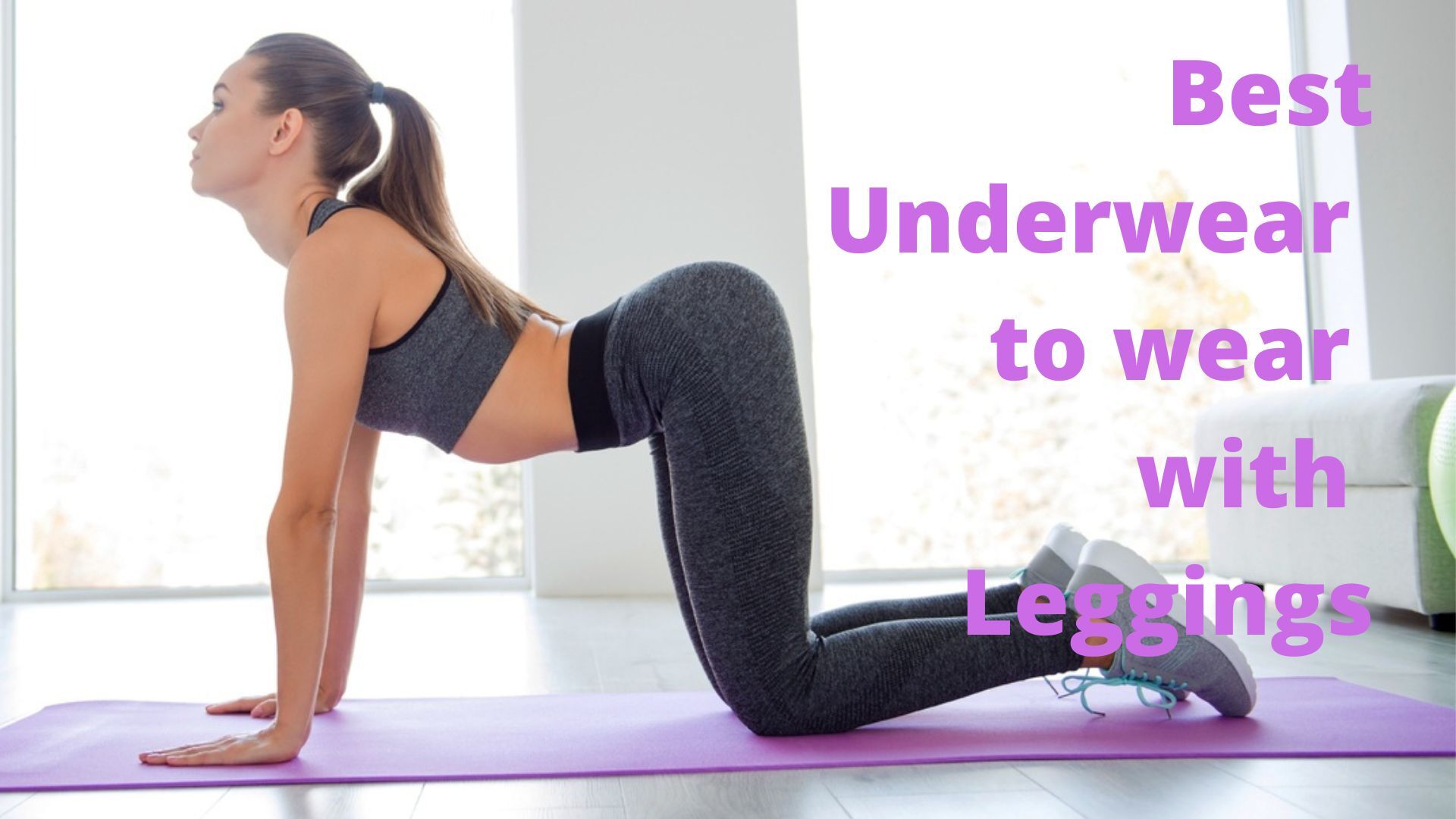 What is so special about the leggings?
The ladies love the legging as it is upper comfortable. The stretchy cotton or a mix of Lycra would hug you perfectly. The more the comfort is, the more you feel like a second skin. It is one must-have piece for the chilly evenings.
The following reason is that it fits perfectly on your body. A perfectly suited legging indeed enhances your curves in the right way. Many young ladies love to have a legging or two in their wardrobe.
The incredible thing about the leggings is that you can style them with any of your odd-looking tops. A change in the accessories can make it the most fantastic styling partner.
Black legging with a suitable leather belt would create a different formal look. Also, an oversized graphic tee would ideally go with a printed or a single-colored legging. And unlike the types of denim, you can freely select your colors according to your liking. It is a vast advantage. You can create different outlooks by just having a couple of good leggings.
The leggings are generally inexpensive. Even the branded leggings are affordable when you compare them with the other types of trousers. And most of the time, it s worth paying as you can use the legging for a long time.

When it comes to your closet, the leggings take the minimum space. It is one good factor if you have a minimum length. Having a couple of leggings and a few tops would ideally make the unique looks you need.

You can comfortably rely on durability as they are pretty stretchy and flexible. Even if you put on weight, you need not worry about throwing them off. And it feels heavenly on your body as they stretch and snug perfectly on you.

You also have the added advantage of selecting several styles. You have the cropped leggings and the longer ones. Also, embroidery, embellished leggings, printed ones, washed and dyed ones, and many more to pick from. The neon-colored leggings are always on intend creating a funkier and chick look.

Even during traveling, you can ideally be happy with a few leggings, some oversized t-shirts, and a pair of sneakers. It helps your minimum packing concept well.

When you work out, the yoga legging is the perfect fit for you as it will not suffocate you to make you uneasy with extra tightness. You can comfortably and confidently get involved in any problematic moves as you are sure it will not take off.
These are why ladies get attracted to leggings irrelevant to the lesson or the time of the year. You can always style it with the perfect top in any season. But we still have a doubt. What to wear under leggings? Have you thought about it? Well, let us share some tips for you lovely ladies so that they will ease your mind!
What underwear is best to wear with leggings?
The best type of underwear that suits the leggings is one of the most significant concerns. Sometimes, if we cannot get the hang of the correct underwear, we tend not to wear leggings. But it is worth looking for more information and gathering more knowledge than leaving the legging away!
So let us help you with that.
When you look for the best underwear with leggings, we have got several options for you to pick from. According to the most tending types, below are some of the products that most ladies go for. Reading about them will surely not be a waste of time!
Finding the perfect underwear to fit your favorite pair of leggings is not easy. It is a complete mission to search for it in a store when you have many options to pick from. We have researched and got the best options to ease the trouble.
Before moving into the types of undies available in the market, it's essential to know what to consider when you look for the perfect lingerie for your pair of leggings.
Be careful of the specific design you pick. You need to be sure if it will suit your body shape well. Make sure that it will not highlight the unwanted curves of your body.

Another main factor is the comfort it gives. You have to be sure if you can wear it for a longer time and if it will be comfortable.

The construction or the making of the underwear is another essential thing that you need to think about. The cut of the garment's shape has to be comfortable, and the seals should sit nicely on your body so that they will not irritate you.

When you pick an undie to wear with your pair of leggings, be sure that it will not show the line or cut of the underwear through the garment when you wear it.

The color will not matter a lot unless you wish to wear a white or a very light-colored or very transparent legging.
Consider the above points when you think of what kind of underwear you wear with leggings. If not, you are going to get disappointed with your selection.
So, let us look at the best options we can get.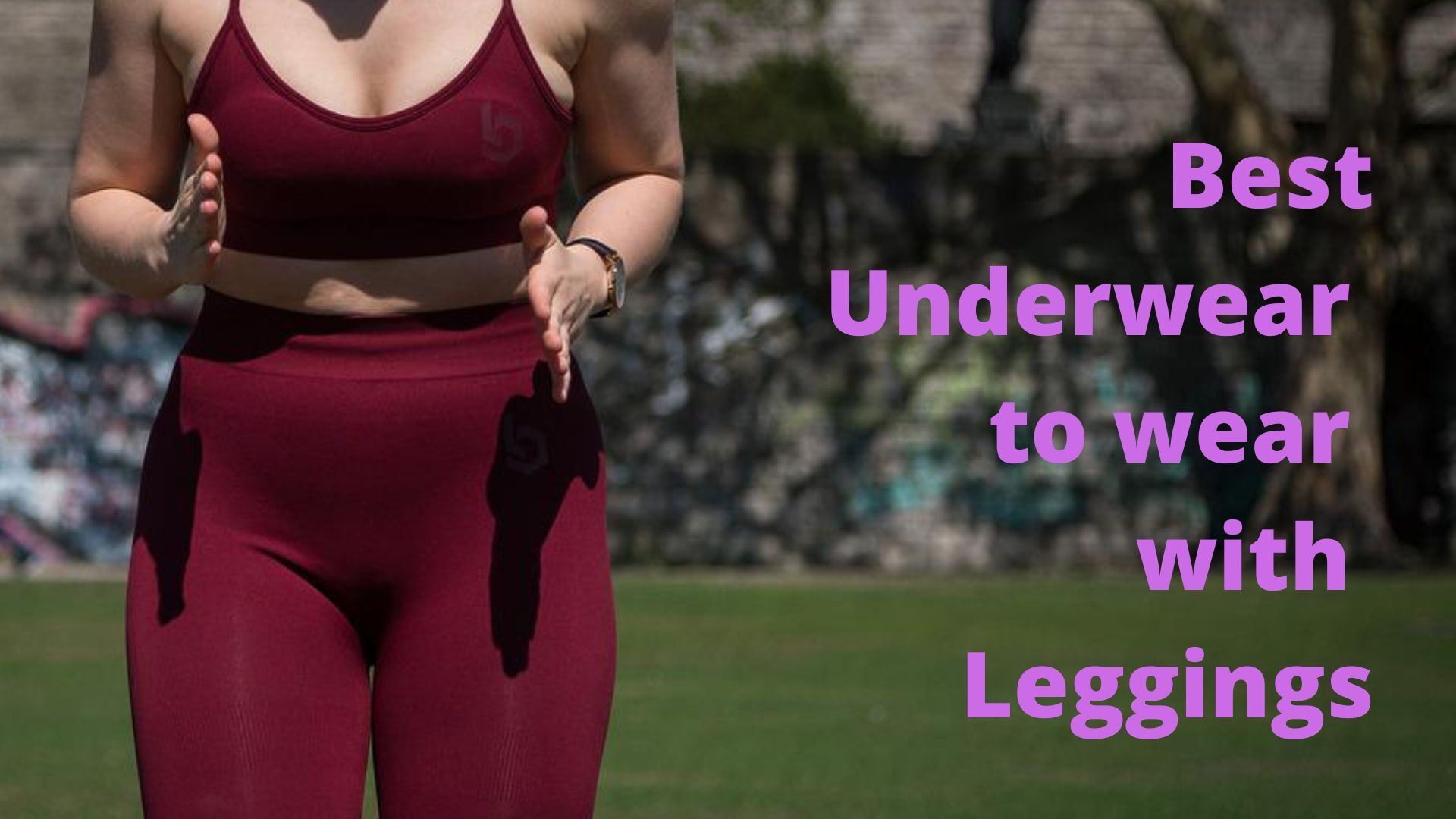 No Show Hipster
The no-shore hipster is one of the best options you have. You can pick a low rise or a high-rise hipster according to your body shape and curves. It is one of the best seamless panties to wear with leggings. You have a wide range of colors in the market, and the main thing is that they are done with a very stretchy fabric that will fit your curves perfectly. The raw cut edges will not show the seams or the panty liens as in a regular panty. It is the unique feature of this particular style. And don't forget these are super comfortable.
Undie-Tectable Thong
Well, this is one of the pieces that will do wonders! One of the latest trends in the undie's world. If you want to wear a thong with leggings, you can surely count on this! This style would give you a completely smooth look with its comfortable waistband. Also, the high waist manages your tummy well, tucking it in perfectly. It's breathable and quick drying.
And the cotton gusset adds extra comfort! The free edges do not make the panty line visible. The additional stretchable fabrics would compress your muscles well and give out the perfect shape. So, this is one of the life savers if you are looking for the best underwear for leggings.
Ultralight Seamless Shaping Thong
This lightweight Nylon mixed thong will add extra comfort and better compression to your curvy body. The smooth edges are finished with a skinny elastic that will sit nicely on your body. It does not show through the fabric, so it is ideal for pairing with your favorite legging. The wide range of colors is always available to pick what suits you best!
Breathable Boy shorts
The boy shorts are also one of the perfect options to select. When looking for the ideal boy short, remember to get the raw-edged style. It is the best option if you do not want the panty line to show. It is lightweight, comfortable, and breathable as it's done with the super-soft micro fabric. And the moisture-wicking quality of the garment will make you extra comfortable and dry!
Seamless No Show Panties
When looking for the best no-show panties to wear with leggings, look for the most comfortable style. What do you mean by "no show"? You must be wondering. It means that the panty line or the edges do not show through the garment when you wear it. Most of these are made from the softest microfiber fabrications that would give the absolute soft feeling. Also, the laser-cut edges are the most helpful as it gives out the perfect no-show look. And you can be perfectly comfortable and confident on it. The correct pick of this style would be worth the money!
Soft Stretch High Waist Seamless Briefs
If you have a curvy body and still you have that dream of wearing a pair of lovely leggings, do not worry. We have the perfect solution for you! Why not try the soft stretch high waist seamless briefs? It is a good solution if you are looking for seamless underwear for leggings.
Why do we say so?
These give a rare moderate coverage and are comfortable as the fabrication is ultra-soft knit. The seamless construction does the perfect job of hiding the panty lines. Also, the cotton gusset supports you and is super comfortable to wear for long hours. It is moisture-wicking, lightweight, and breathable. The high waist gives you excellent support to tuck your tummy in if you are on to the plus-size side and with more curves. The corves are well taken care of, and you can comfortably wear your favorite leggings with them.
Butter Hipster
If you are looking for panties to wear with leggings and still not sure what to pick, why not try the Butter hipster!
It is a simple yet perfectly comfortable option. This ideal option is from soft modal fabric and is elastic-free. And also, it is seamless. So, you do not have to be concerned about the fabric is super breathable and ultra-soft. The material is a four-way stretch, and recovery is super high. So the durability of the garment is nothing to argue about. It is well tested for its comfortable and is one of the most famous styles among the ladies.
When selecting the best underwear with leggings, check on these options. We recommend these styles as they will do a perfect job in making you comfortable while serving the purpose entirely. Many of them are the best seamless underwear. We suggest you pick the seamless options as you will love them, and they will be the perfect ones if you do not want the panty line to be visible.
But some of the younger ladies would always go for thongs. So we intend to share a few tips on the best picks.
The best thing to wear with leggings
You have many options if you are really into thongs and feel comfortable. As mentioned earlier, the best options are the Undie-Tec table Thong, No Show Seamless Thong, Out From Under Micro Fusion v Thong and
Up to Date Stretch-Jersey Thong. These are super soft and comfortable in every sense.
Again, consider these facts if we remind you of what type of underwear I should wear with leggings. Any undie can be worn under leggings as long as comfortable, good on the skin, moisture-wicking, invisible, and stretchy. You can wear a bikini, thongs, or boy-shorts designs, and all will go well. It is good to go for raw edges or a seamless option as it will better fit to be invisible.
The best underwear for leggings 2022
It is one of the most significant concerns at the moment. Many searches for the top trends for the year 2022. We thought to do your job easily! Here are some of the best picks for the year.
Commando Butter Seamless Hipster Panties
This product s made out of soft butter fabric, which will make you forget that you are wearing anything! And the low rise fits you perfectly and will perfectly enhance your curves.
Third Love Comfort Stretch Thong
You have it wrong if you think even the best thing is impossible to wear for long hours. This low-rise cotton thong is one of the ideal options for legging. It is seamless, and the laser cut sits comfortably on your body like a second skin. The panty lines will not be visible ever!
CUUP The Highwaist
This high waist panty has the thinnest seams. So if you are a person with a curvy body and a tummy, you can always rely on this when you need to wear your favorite legging.
Old Navy Soft-Knit No-Show Thong Underwear
It is one of the most picked no-show underwear and one of the best picks that suits the leggings. The cotton gusset is an added comfort. The low-rise waist is perfect for the body-hugging leggings; the spandex fabric and its stretchability is the best feature that makes the underwear hug your body like a second skin.
Aerie Tie-Dye-Printed Thong Underwear
This printed thong has been at the top for a longer time due to its comfort the soft fabrication. And the cut with its raw edges has done an excellent job so far in terms of" no show." So we recommend this as one of the perfect options for your legging.
Wacoal B Smooth High-Cut Briefs
Suppose you are a person who loves the high cuts; this belief, with its ultra-soft fabric, si the ideal solution. It is one of the styles with the highest ratings from the reviews. The seamless construction and the raw edge finishes serve well. We can recommend this as one of the best seamless underwear for leggings as it offers extra comfort.
Voenxe Seamless Thong
If you are in for the most comfortable option, this is one of the best low-rise underwear that will go well with leggings. The fabrication is nylon and elastic fibers. This thong feels silky and smooth to the touch. It is well recommended as one of the most special women's underwear with a reinforced crotch. It offers comfortable, utmost protection and privacy. Many love this underwear as it doesn't irritate the skin and reduces friction during a workout. So it is the best underwear to wear with yoga leggings as well. Also, its material is breathable and absorbs moisture without feeling constricted.
UMMISS High Waist Underwear
It has a soft and stretchy double-layered waistband that sits perfectly at the waist. This underwear is breathable and perfectly fits without rolling, compression, or bunching. It supports your tummy and tucks it in. The excellent coverage under leggings is something to paise about. It feels soft to your skin, is highly comfortable, and has excellent stretchability. The crotch provides extra protection and breathability. So it is recognized as one of the best kinds of underwear to wear with leggings.
The Calvin Klein String Bikini Panty
It features a low-rise design, making it the best option to fit women with thicker thighs. It is one of the perfect underwear to wear with leggings. The excellent coverage it offers while ensuring maximum comfort is fantastic. Its high-quality material provides high elasticity, moisture-wicking, and invisibility under leggings. Additionally, the cotton gusset that's breathable and comfortable makes it one of the best panties to wear with leggings. Finally, it's machine washable and easy to clean and maintain.
Wealurre High Waist Panty
This is the ideal option if you are looking for comfortable and most durable underwear. It is a pure cotton panty that is breathable and comfortable. It features a stretchable waistband and elasticized leg bands. The complete coverage is impressive, without giving the appearance of a muffin top. Its top-quality material is moisture-wicking and can also serve as regular underwear for postpartum recovery. This underwear does not roll and stays in place throughout the day; it is ideal for pairing your leggings.
Should you wear underwear with leggings?
One of the widespread concerns is, "should I wear underwear with leggings." Well, that is a personal choice, and a few other facts will impact this concern. Health-wise, it is entirely ok not to wear underwear with your legging.
But you need to be sure that the legging is made from a breathable and moisture-wicking material. Also, sometimes the leggings, especially the sports brands, come with inbuilt underwear, which is a great feature.
So it is not compulsory to wear underwear. The most significant benefit of this is that you do not need to be concerned about the panty lines showing off or the uncomfortable feeling you will have when you wear them throughout the day. Sounds excellent, is not it!
But you also need to properly understand your body and its size and shape. If you are on the plus side, maybe you need to wear perfectly fitting underwear to support the curves of your body.
But remember that legging with the perfect material would again help you out with this so that you can avoid wearing underwear. So dear readers, in the end, it all matters to your personal preferences. We recommend you follow your instincts and be mindful when you pick your leggings!
There are always questions and concerns regarding underwear. So, when it comes to leggings, it is more!
Here are a few frequent concerns of the ladies. We thought it would be ideal to address a few of them to help to ease your weight on them.
What kind of underwear to wear with leggings?
You can wear any comfortable underwear for you but with a raw edge. If it is a thing, you need not worry about the visibility of the panty lies but be sure it is comfortable and breathable.
Do you wear underwear with leggings?
You can wear any of the mentioned styles above or go for a legging with inbuilt underwear. Also, If the legging is of good quality and your body can bear for a long time without lingerie, you may surely give it a try!
What are the best seamless leggings?
Look for "Gym Leggings." They are typically constructed seamlessly. And also, the yoga leggings. So, look for those brands, and you will be able to grab a lot of options.
So dear readers, we hope the write-up did some justice to all your concerns on what is the best underwear to wear with leggings. You get enough options in today's market, and the seamless underwear and the raw edges are the best to be found. So you can try out these options and decide what type would ideally satisfy you. All the best with undies hunting!
Please follow and like us: