Vest for women comes in a variety of styles. Women and men both wear vests. However, for women, we have a range of styles to select from when it comes to women's vest tops. And sometimes your new vest purchase makes itself a little challenging when styling it. "What am I going to wear with this?" is the common question.
We have all the answers put together in this article with interesting styling tips to put the puzzle pieces together. No need to wonder anymore thinking about what to wear with the new trendy vest you bought last week.
Keep reading our gorgeous fashionistas; we are here with beautiful fashion tips for you.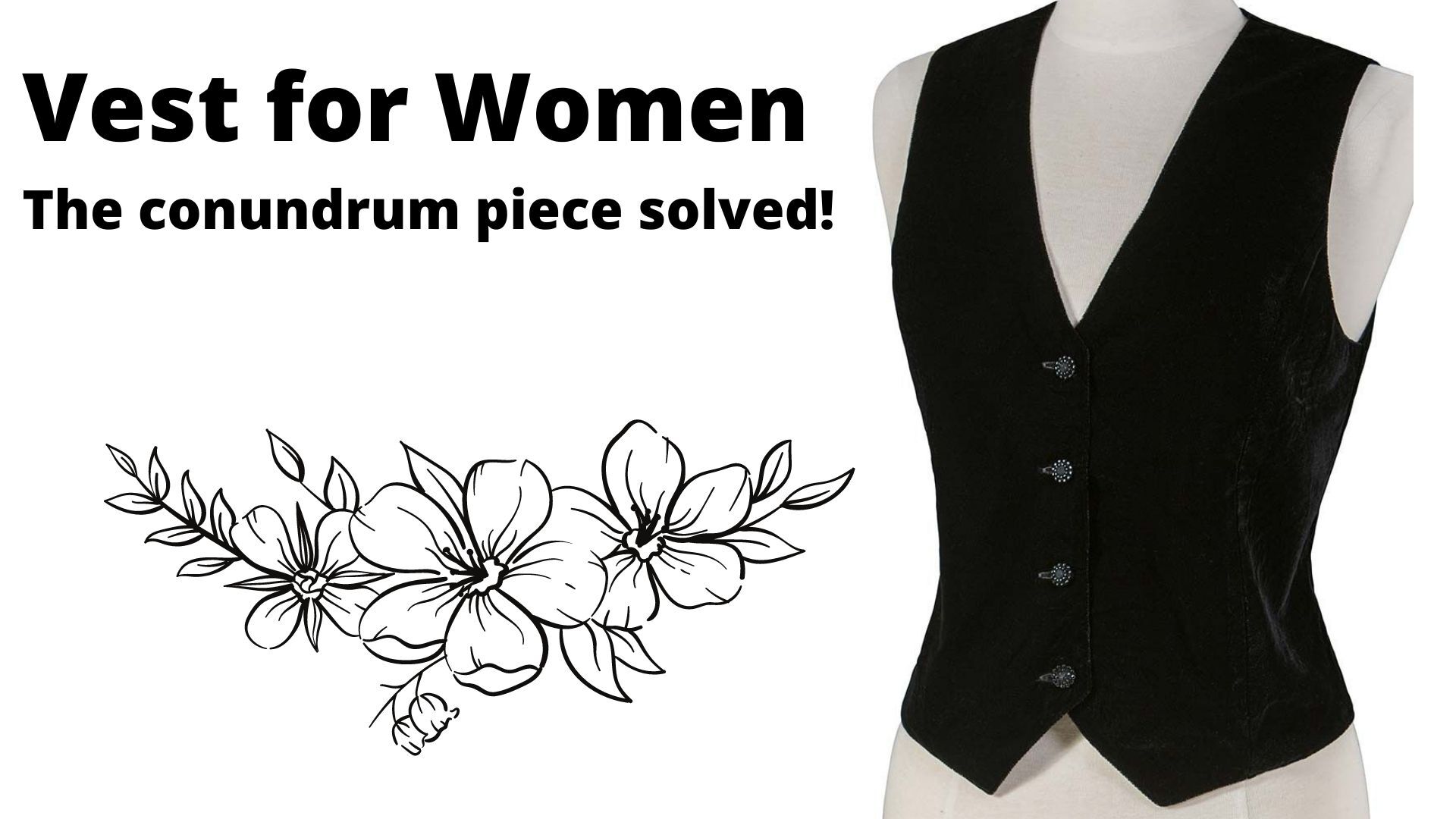 We are going to look at women's fleece vests, sweater vests, fur vests, women's puffer vests, women's suit vests, and many more.
Let us see how to style a vest for women effortlessly to match your personality. A vest silhouette gives a nice jacket-like look without restricting your arms as a jacket does.
That is why we love women's vests. Aren't we?
The correct vest silhouette can give you that chic, yet professional appearance without giving that uncomfortable extra heat.
Why does this vest for women make itself a conundrum sometimes when it comes to styling? Vest for women is versatile as we can style them as formalwear or occasion wear.
But, if you wear a button-down blouse or a top under a vest, then it will look like a uniform.
We do not need that right?
If you pair a short sleeve top and put on a vest over it, then there will be clutter near armholes. So we need to be mindful when selecting the vest style and also what we are going to wear with it. Let's look at some of the favorite women's vest variations.
Women's fleece vest- Ideal vest for women that is pretty common!
Fleece vest women's is one of the common vest styles we all have in our wardrobe. It may not be the most fashionable vest, yet it makes a nice functional and casual outfit if styled correctly.
Remember to pair a women's fleece vest with a long-sleeved, non-baggy top for a nicer appearance. The length of the sleeve is important to balance the look. If you need extra warmth, you can layer the fleece. Long sleeve shirt or top first, then a short-sleeved top if you love the look, and over that the fleece vest.
Skirts do not go well with this style. Long pants always look good when paired with a fleece vest women's. Fewer accessories are always better with this style of women's vests. As this is a casual clothing item, a necklace will make it look haphazard. You can wear a simple watch and a pair of stud earrings if you really need some accessorizing. You must not attend business and semi-formal occasions if you are in a fleece vest. A fleece vest is perfect when doing some shopping, informal lunch, or even for casual restaurant dining.
Women's sweater vest
Though this is another common style of women's vests, sweater vest women's becomes trendy as trendsetters manage to pull them off fabulously from time to time. Influencers and celebrities put together uncommon outfits pairing them up beautifully. There are many affordable brands to purchase sweater vests in classic styles and also in new funky styles. If you need a vintage women's sweater vest, explore a few thrift stores in your town. Sleeveless sweater vests go nicely with short skirts. To go extra chic, wear a nice long sleeve top and pull on one size bigger sweater vest and then wear your favorite tennis skirt. You can purchase a plus-size women's sweater vest to assemble this look.
Button-down shirts look fabulous when worn under a sweater vest women's sleeveless. You can pair up a sleeveless crop sweater vest with a pair of mom jeans or boyfriend pants. Women's black sweater vest goes well with a black or a white top underneath. To avoid a red sweater vest women's which you bought last Christmas giving a seasonal feeling, style it with a long sleeve polo neck t-shirt.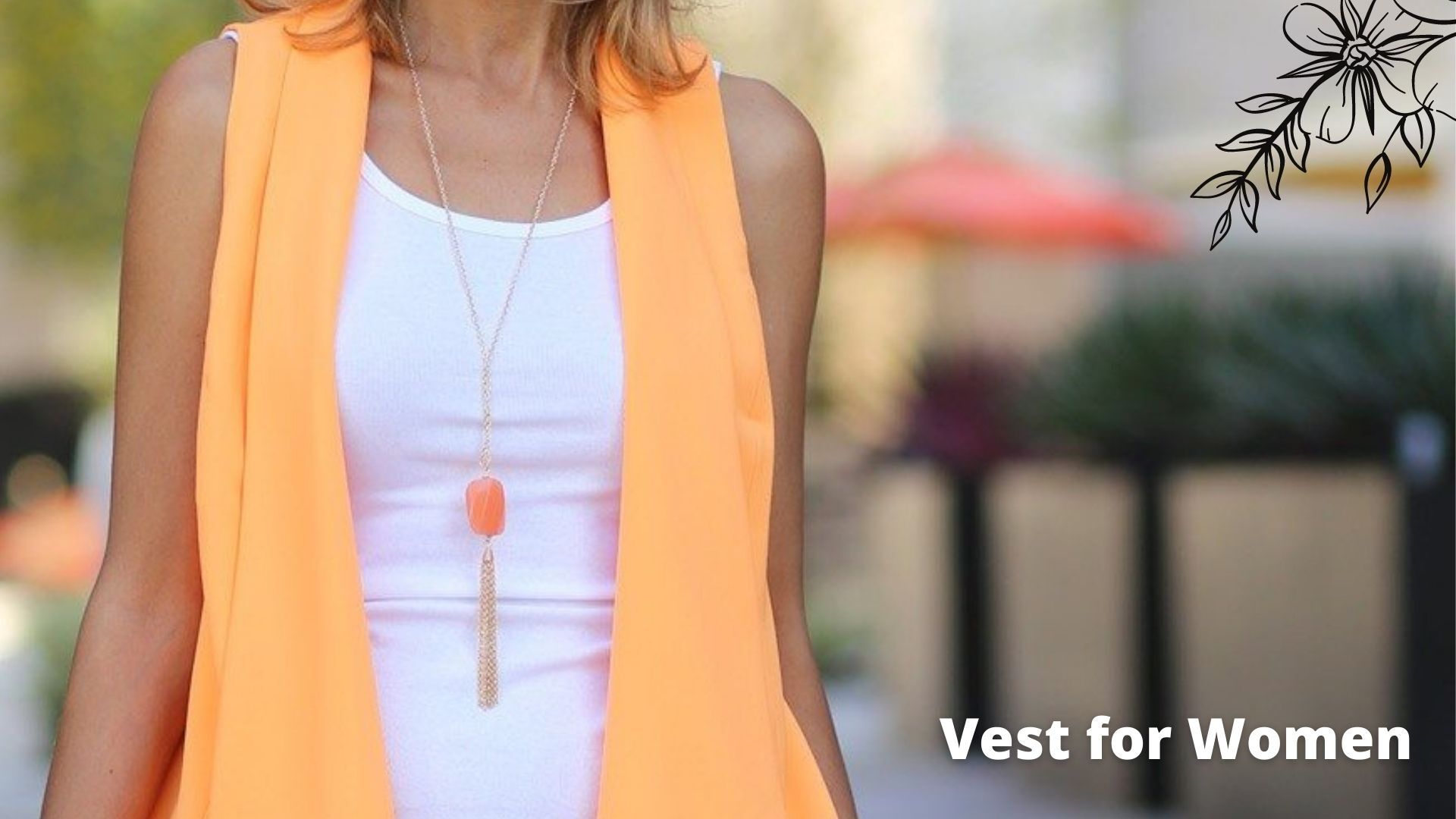 Women's fur vest
When it comes to fur vests for women, you will find different colors and styles. A fur vest over a silky buttoned color blouse paired with ripped boyfriend jeans makes a very appealing casual look. Have you tried putting your women's brown fur vest over the same color pea coat in your closet?
That gives a professional look while making you fashionably fabulous. There are beautiful faux fur vest women's which will give you a simple yet elegant casual look.
Women's vest with fur hood looks nice when paired with a ribbed-knit roll-neck grey sweater. For the bottom, wear black skinny pants for the perfect look. Women's long vest tops made with grey-toned fur material are perfect with a complete black or white long sleeve sweater and skinny jeans outfit. If you have the classic women's black fur vest; put it over an oversize white shirt dress. That look never goes wrong.
Women's puffer vest
Wondering what to wear under your favorite puffer vest? Here are some styling tips to try. Don't worry these are still very much in style when done right! Puffer vests are also known as women's down vests. Puffer vest women's is a staple in all of our closets to serve us during in-between-season times to keep us warm. As there is a versatile range of puffer vests to choose from, everyone has something to purchase.
How you prefer to style it depends on where you are going to wear it.
Women's white puffer vest gives this refreshing casual look.
You can select everything in a greyscale and make that extra fresh winter look. For a casual stylish look, pair a white puffer vest with jeans, or slim sweatpants, and under the vest put on a long sleeve white, grey, or black t-shirt. Use a white color women's down vest with a hood with the same outfit and get the chic street style.
We have more to tell about women's puffer vests.
Wait for it!
Red puffer vest women's looks great with black jeans and long sleeve black-shirt or you can even try a black hoodie. Wearing ankle boots with this outfit will add up more feminine vibe to it. Put on the same black outfit and replace the red with a women's green puffer vest. You will still look fabulously chic. If you have this beautiful women's navy puffer vest, marry it with the white long sleeve t-shirt and blue ripped jeans. You are ready! Women's plaid puffer vest might seem a bit out of style at present, yet if paired nicely you can make a great outfit. Neutral plain color long sleeve t-shirts and black skinny jeans will look good when matched with plaid puffer vests.
Women's Sherpa Vest
You can find women's Sherpa vests in different colors. A grey Sherpa vest women's blends well with a grey pullover sweater. Ripped blue skinny jeans and knee-high black rain boots will balance the outfit perfectly. Women's Sherpa-lined vest looks nice with a t-shirt and jeans. Longline Sherpa vests look fabulous with a long sleeve mini swing dress or a long sleeve shift dress making a feminine casual business outfit.
Women's suit vest
It was in the 1970s that women's vest suits became a part of mainstream casual women's work attire. As we reach the 2000s we girls started to style women's suit vest tops for our everyday style. Taken out from the complete black suit, the women's black suit vest sits well on a white button-up shirt. And for the perfect look, pair the duo with dark blue jeans. Wearing white sneakers with them gives the nice casual style. Long women's white suit vest would look nice when paired with a button-up mini grey shift dress giving you that attractive casual business look. Remember to wear a pair of open-toe ankle strap heels to complement the look.
If you have a classic women's suit vest tailored, wear it over a white long sleeve shirt. Women's black vest suit is perfect to pull together this look. Then pair it with formal dress pants. Women's pantsuit with vest is perfect for the cocktail party in the coming weekend. Plus size women's suit vest in a neutral color with the same color pants can give a perfect professional look for beautiful plus size ladies out there.
Apart from these stylish women's vest top styles, there are a few more types of functional women's vests. Let's have a quick look at those types
Women's life vest
If you are a woman loving water adventure, then you know how important it is to select the perfect life vest. Get the right size to ensure the safety that it is offering. It should not be too loose or too tight. There are dual function women's life vests as well. Depending on your requirement make the right choice.
Heated vest for women
These functional vests are great if winter is close by and you need extra warmth. Most of these heated jackets can last for about six to eight hours. When purchasing the best-heated vest for women or men consider the outdoor temperature and amount of heat you expect from the jacket to keep you warm. Some heated vests come in unisex styles making them shareable with your partner.
Isn't that amazing?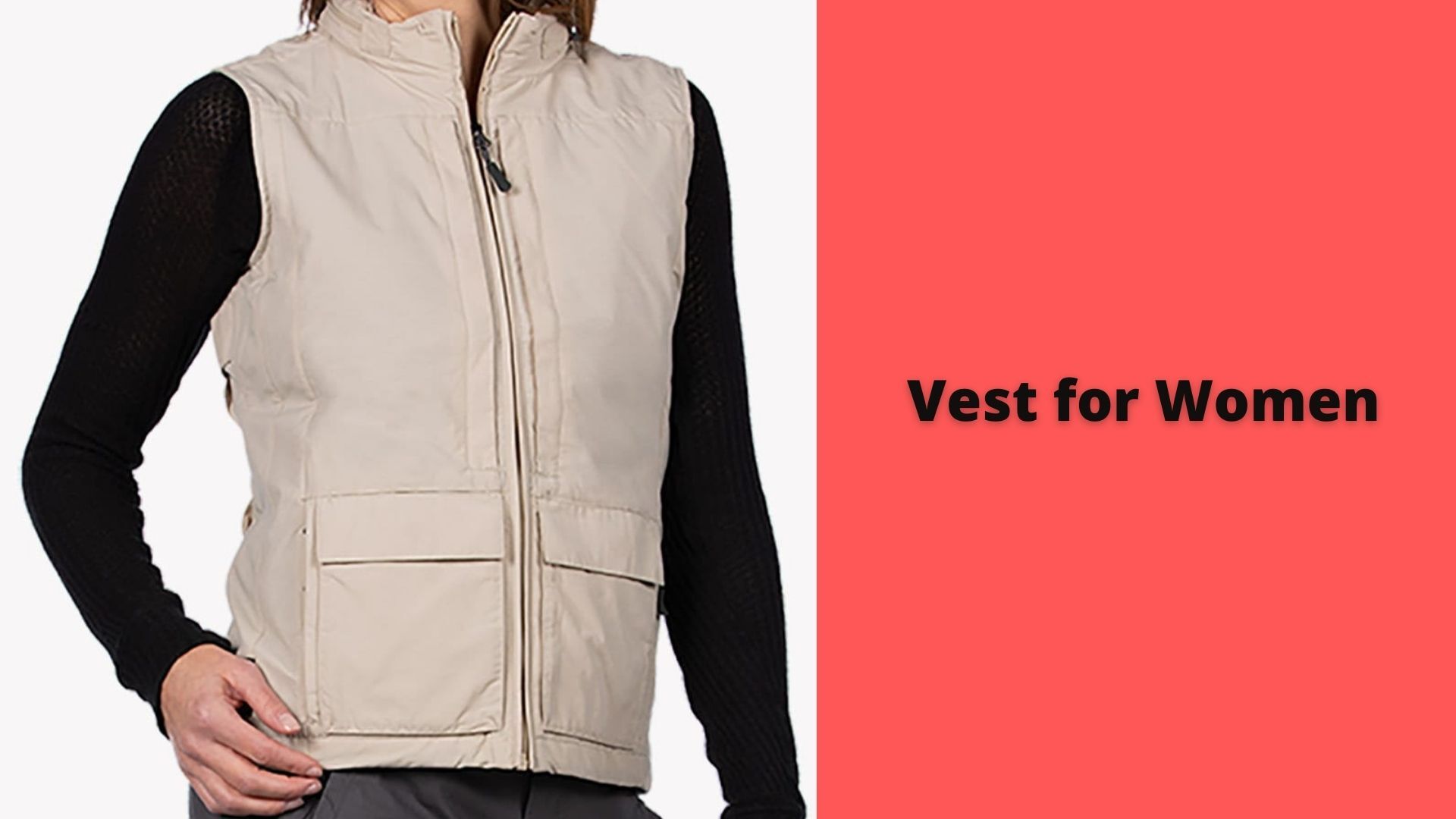 Now we will look at a few famous women's vest brands that have fabulous vest collections.
This environmentally conscious brand sells durable women's vests with minimal impact on the environment. They follow a transparent supply chain. If you are conscious about how your clothes are made, you can know everything from them. Patagonia vest women's comes in few different styles. We have listed our everyday Patagonia favorites below.
If you are a women's North Face vest lover look at the following styles. The North Face women's vests range from puffer vests, fleece, Sherpa vests, and more in various styles, colors, and materials.
Women's Columbia vests are loved by many ladies across the globe. Let's see what they have got in store for us. Feature-rich Columbia women's vests are offering very good protection and perform well. These are durable, comfortable, and versatile so you can style them for the occasion easily with the right style tips. These vests are comparatively less expensive and you will find items on sale frequently.
These made in Europe Moncler women's vests are considerably expensive as they are made with the finest material. If you are looking for a luxury brand vest, then go for Moncler. Two of their bestselling women's vest styles are as follows.
Vests are still in style ladies. Dust off all those vests in your closet and style them in all possible fashionable ways. Depending on how you style them, vests can transform your looks incredibly. We hope that your women's vest collection is no more a style conundrum for our fabulous readers.
Slay it, girls!
Please follow and like us: